I created 41 minutes of hypnotic visuals featuring original 3d animation, motion graphics and CRT photography for MTHRBORD records release of Lonely Streets by w u s o 命. I also cut trailers for social media in 16/9 and 9/16 aspects to publicize the premiere event on the Ryan Celsius YouTube channel, December 16, 2022.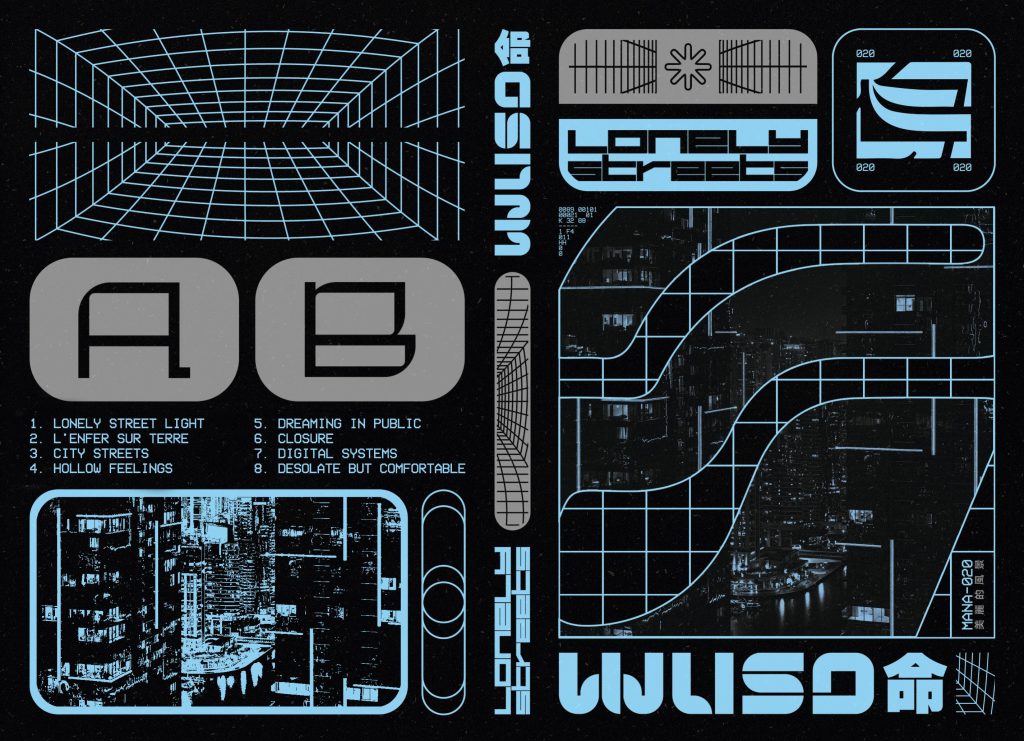 The motion design and animation were based on the cassette cover. I modeled the w u s o 命 logo in blender using this image as a reference layer.
Check out w u s o 命 on bandcamp.